10 most important kitchen appliances every home need: Hood, Hob, Oven, Refrigerator, Toaster, Dishwasher, Blender, Juicer, Air Fryer, Food Processor, and more! Buying kitchen appliances is an investment!
Brands: Culitec, Ferraz, Fotile, Fujioh, Senz, Sincero, Sugawa, Vigico, Hafele, Maxim bath, Paramax, Rinnai, Kitchenwise, Lebenstil, Livinox, Rubine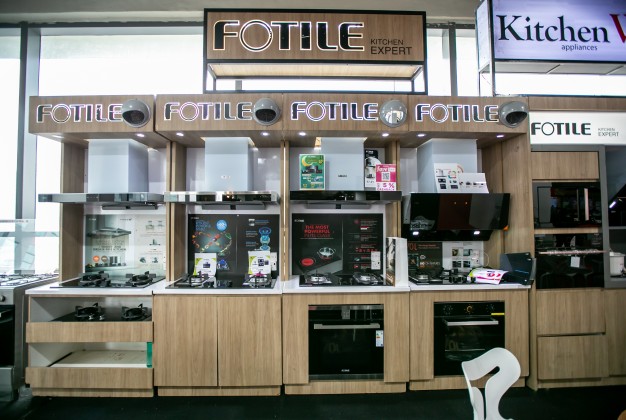 Fotile is the No.1 Kitchen Appliances Brand in Asia which can redefine your kitchen. FOTILE strives to innovate their product and service, which can offer a full spectrum of cooking solutions that caters to every Malaysian kitchen need.
Since 1973, RINNAI have been trusted by generations of Malaysian households for their durable and environment-friendly gas appliances. In order to keep up with the lifestyle and demands of an ever-changing society, RINNAI aim to save its users' time and energy while producing top notch quality results.
Products: Built-in Hobs, Table-top Stoves, Built-in Ovens, microwave ovens, cooker hoods, water heaters, gas clothes dryer, BBQ sets, commercial use stoves, range cookers, rice cookers, grillers infra-red burners and gas water heater.
SUGAWA strives to be the "Most Excellent Household Brand" by creating an ingenious, adaptive, and innovative home appliances brand. All products are certified with top grade quality assurance and compliance to SIRIM standards. SUGAWA offers best quality and best cost performance product to cater the changes in the market.